id
1557
<- Previous Id Next Id ->
Date Entered
Sunday 25th of June 2006 05:12:13 AM
Site Title
Cargoexpress
Site URL
http://www.cargoexpressinc.org.uk Check CURRENT Whois
IP Address
84.40.5.131
WHOIS

Request: cargoexpressinc.org.uk
whois server for *.uk is whois.nic.uk ...
connected to whois.nic.uk [195.66.240.110:43] ... 

    Domain name:
        cargoexpressinc.org.uk

    Registrant:
        Paul Zelonis

    Registrant type:
        Non-UK Individual

    Registrant's address:
        7926 peach point ave
        san diego
        California
        92 126
        US

    Registrant's agent:
        Hostway Limited [Tag = HOSTWAY]
        URL: http://www.iarna.net

    Relevant dates:
        Registered on: 22-Jun-2006
        Renewal date:  22-Jun-2008

    Registration status:
        Registration request being processed.

    Name servers:
        ns0.securepod.com
        ns1.securepod.com

    WHOIS lookup made at 22:56:31 25-Jun-2006

-- 
This WHOIS information is provided for free by Nominet UK the central registry
for .uk domain names. This information and the .uk WHOIS are:

    Copyright Nominet UK 1996 - 2006.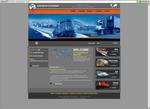 <- Previous Id
Next Id ->